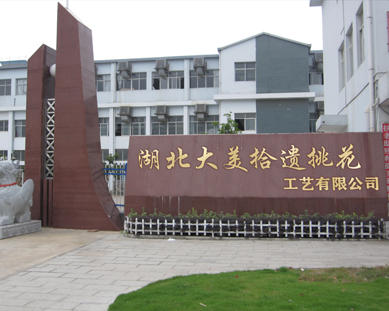 Factory History & Background
Huangmei Cross-Stitch Craft Co., Ltd. was founded in 2002, and established CMC needlework art brand,our company specialized in the design, production and sales of high quality DIY products.The company has more than 100 employees and the factory area is about 2000squaremeters. Now our products are expanded in punch needle kits, latch hook kits, needle felt, embroidery, diamond painting, cross stitch, fabric applique, threads, various of furs and fabrics...etc.
After years of development, the company invested a lot of money for machinery and equipments, including 40 sets of spinning machines, 4 sets digital printing machines, 2 laser cutting machines, 20 sets sewing machines, self-acting twister machines and so on.In order to promote the development of enterprise in the field of manual innovation, through the unremitting efforts and with the strong product research and development and production capacity, at resent, the company has been in the industry with high visibility.
We have our own factory and design team,we are always focus on the quality control of products and the design of new products. Our products are suitable for people of all ages, whatever they are aged people, adults or children, there is always a unique product suitable for them. That's why CMC has become a famous brand and leader of China in DIY industry now.
Our mission is to stimulate people's creativity and imagination, for children's products, part of them needs the help of parents to play the best effect, so it is also a parent-child platform, parents can close the distance with their children through the hand working
With novelty in style and excellence in quality, our products sell in USA, Russia, European countries. "Top quality and most reasonable prices" is our aim. We will strive to provide you with excellent customer service. Please feel free to contact us for further information.